Welcome in!
IEEE uSask Student Branch
Whether it's a textbook rental, a study/snack space, or a social night out at the Hose & Hydrant, we're here to help you succeed throughout your EE and CME degree.
Who We Are
We are an extremely active student branch of the Institute of Electrical and Electronics Engineers (IEEE), based here in the College of Engineering. Our branch was first established in 1957 and has been going strong ever since. We handle the social, academic, and charitable needs of the Electrical and Computer Engineering undergraduate and graduate students at uSask.
The goals of the IEEE uSask Branch are to:
Provide resources, opportunities, and activities that meet the needs of students and increase the quality of their academic lives
Encourage participation of new and returning EE/CME students in IEEE activities

Facilitate and improve communication between faculty/professors and students

Assist students in learning about local industry and expanding their professional network through networking events, job postings, and more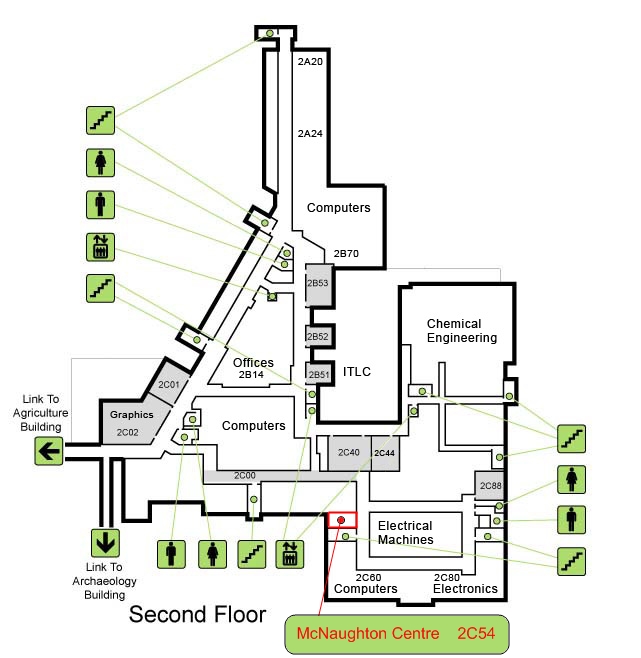 Due to the current conditions of the COVID-19 pandemic, the McNaughton resource center is closed to all. For University updates please reference University of Saskatchewan COVID-19 Updates.
We provide the following academic services out of our McNaughton Centre:
A reference library, which includes textbooks for almost all EE and CME classes available at the college

Exam files

Job postings relevant to EE and CME students

Study area for students to work and collaborate

Seek Help from upper year students
We also provide other services through the center:
Food and Drink at cost

TV and Video Games ot relax

Engineering Paper

Various electronics parts and tools

Printer/Scanner
Our branch organizes social activities, designed to prevent 'brain drain' in our members and to give the student body an opportunity to socialize in a more relaxed atmosphere. The social events that our branch organizes include:
A 'Welcome Back' barbeque held at the beginning of the school year, giving new or returning members the chance to meet with upper years as well as faculty.

The annual student/professor bowling night, allowing students to network with their professors

Bxxr nights as well as pub crawls with the hope of improving students' spirits

The Billington Cup Pool Tournament, with provides graduating students the chance to seek revenge against professors on the billiards table
We seek to ensure the students find success in their classes and professionally through running tutorials and other events such as:
The organization of midterm and final exam tutorials for second and third year EE/CME classes.

An annual industry tour trip to Edmonton or Calgary

An annual graduation banquet that recognizes the hard work and dedication of our student body

 We provide the following academic services out of our McNaughton Centre:

A reference library, which includes textbooks for almost all EE and CME classes available at the college

Exam files

Job postings relevant to EE and CME students
The IEEE Illumination conference, held annually. The purpose of Illumination is to educate students on the industry through technical and soft-skill talks and help students improve their networking skills.
We look to be a responsible member of the community in reaching out to support local Charities and not-for-profit organizations. This outreach is headed by our Community Outreach Director.
By Joining the student branch to become a student member of the IEEE, you will have access to all of the following great benefits!
Awesome Deals at The Hose and Hydrant.
Show IEEE membership card to receive the following deals(until 10pm):
10% off regular priced food
Domestic (beer or highballs) $4.50
Crispy Chicken Warp w/ regular side $8.95
Steak Sandwich w/ regular side $9.95
Broadway Burger w/ regular side $8.95
Magazines
You will get a free monthly subscription to 'Spectrum' and 'Potentials' which have interesting articles about technology and issues pertaining to Electrical and Computer Engineers. Keep them on your coffee table to impress your friends!
Prestige
"Member of IEEE" looks impressive on your resume. It is a very well respected international organization.
Trips
There are opportunities to attend regional conferences, tours of businesses in the electrical industries, as well as extracurricular events.
Money
Each year the IEEE hands out several full scholarships based on your involvement in the IEEE. Marks don't matter! You also get discounts on EE clothing, trips, and other things.
Discounts on Events/Merchandise!
They give money to your student branch, which which works hard for you for you. Your student branch gives you discounts on events and merchendise if you are a member. And you need to and IEEE member to be on the executive.
GOLD Savings
Your professional IEEE membership will be much cheaper after you graduate if you were a student member.
Visit the IEEE GOLD membership website for more information.
All exams presented here have been recieved from their respective professors with their permission to be posted here. Please do not distribute these files.
Second Year Classes
EE241
Third Year Classes
CME342
EE362
GE348
Fourth Year Classes
CME451
EE442